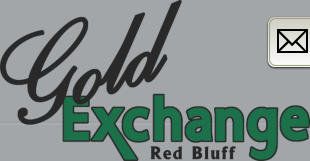 Our Jewelry
The Gold Exchange offers an extensive variety of new and
estate jewelry for any occasion. Among the hundreds of
quality pieces available you will find a distinctive selection of
diamond jewelry, a variety of chain styles, colored-stoned
jewelry for every birth month, Citizen watches, Black Hills
Gold jewelry and two exclusive lines: Angels Among Us and
Creations By Cary.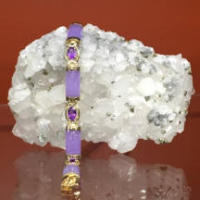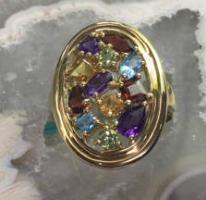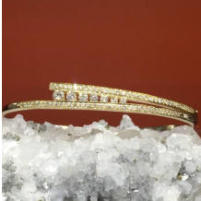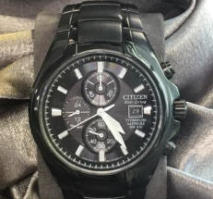 Bridal, Wedding &
Anniversary
We are your premier wedding specialist carrying traditional and
contemporary bridal jewelry, including colored diamonds for the
new fashionable bride. Jessie is an ordained minister available
to perform personalized wedding ceremonies and joyfully
helping to create a memorable milestone for the loving couple.
Buy your rings from us and Jessie will perform your ceremony
for FREE.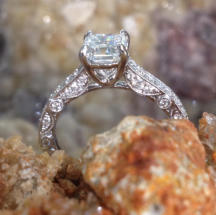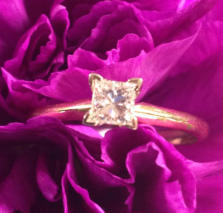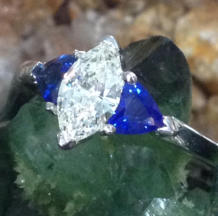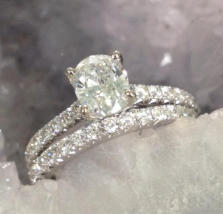 Colored Stone
Colored stone jewelry for every birth month. Perfect for
anniversaries and birthdays.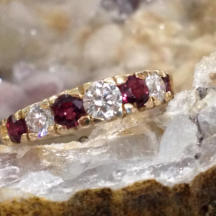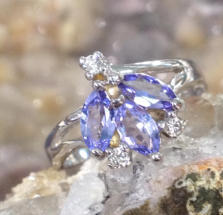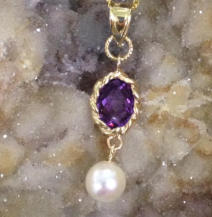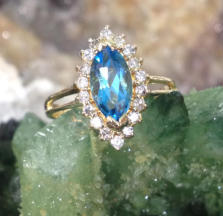 Sterling Silver
Whether you are 5 or 95, you can find that fun and unique
sterling silver piece just right for you or a special someone.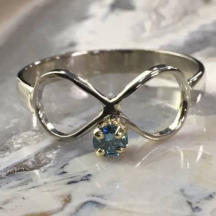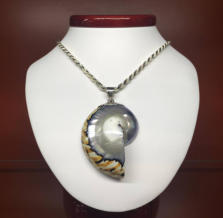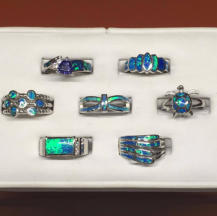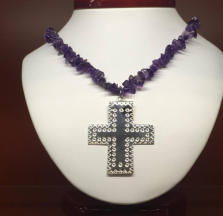 Spiritual Jewelry
Original and one of a kind jewelry focusing on the spiritual
attributes of minerals and gemstones. Whether enhancing
abundance with a beautiful citrine strand, or promoting spiritual
growth with a gorgeous pink opal pendent, these hand-crafted
pieces reflect your soul's journey. This spiritual jewelry is often
considered wearable art.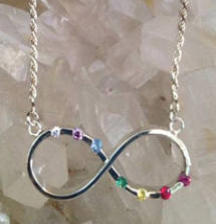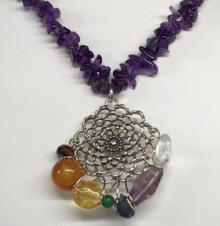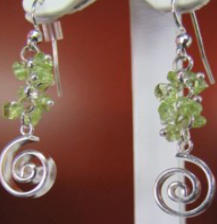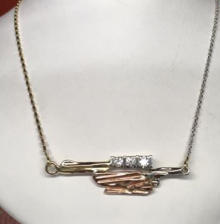 *Physical Address: 413 Walnut Street, Red
Bluff, CA 96080 *Phone: 530-528-8000
(MAP)
*Physical Address: 413 Walnut Street, Red
Bluff, CA 96080 *Phone: 530-528-8000
Jewelry for Every Occasion

"I love the gold exchange, Jessie and staff are amazing! My kiddos love
looking at all the crystals and rocks as collectors. Also the gold exchange
is very involved in supporting our community. The engagement ring my
husband got form their is beautiful! Proud to be a lifetime customer." -
Art

Estate
Look through the cases of our refurbished family heirlooms
and estate jewelry to find that unique treasure
"Jesse and her staff are very friendly, welcoming and awesome. Ive
had great customer service and so has everyone else I know who go
to the Gold Exchange. Just fantastic!!!!" - Briana T.