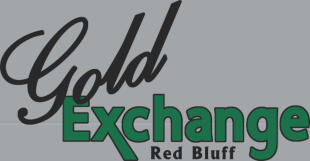 *Physical Address: 413 Walnut Street, Red
Bluff, CA 96080 *Phone: 530-528-8000
(MAP)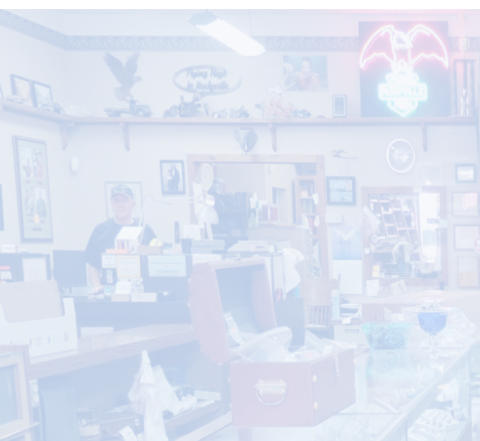 •
New & Estate jewelry
•
Full Service Music Store
•
Pawnbroker
•
Game Shop
•
Coin & Bullion Dealer
•
Metaphysical Products & Services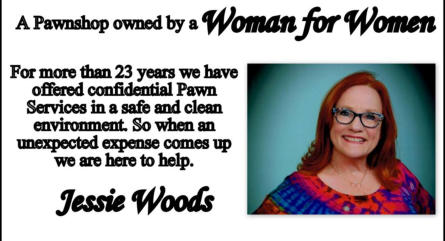 "The best experience! I was leery of going to a pawn shop because I've heard
not very good things. I checked the Yelp reviews and it sounded like the place
was perfect for a woman who has never had to pawn anything. The owner
came over and told me how it works and listened to my story. She made me
feel so welcome! It was wonderful as she made me feel comfortable and her
compassion and advice were just what I needed. There are two sides of the
store and when I was done in the pawn side of the shop, she recommended
that I go check out the other side on my way out. The lady on that side knew
exactly what I needed and was just as compassionate and caring as the
other side. They have a life long customer! Thank you ladies for making my
day so wonderful!" - Tracy F.

Welcome
Best Pawnshop in the North State
For over 25 years we have been changing how pawnshops do business.
Our store is clean and friendly and we pay fair and competitive prices. We
are committed to providing top-notch customer service, the highest
quality, and a warm friendly environment that is staffed with
knowledgeable and well-trained employees. Caring for our customers, our
employees and the environment are our top priorities! Our staff is
committed to giving you courteous and knowledgeable customer service.
While shopping for that perfect gift we will treat you like family at family
prices.
Best Pawnshop in
the North State
A Fun Place to Shop for the Whole Family
"When an unexpected expense
comes up you can come to us
with confidence knowing that
you will be treated fairly, with
compassion and respect."
A fun Place to Shop - 6 Stores in 1
Serving Our Community Since 1994
Since 1994 we have chosen Red Bluff as the place to raise our
families and run our business. We have been Red Bluff's premier
hometown jeweler, reputable pawnbroker and more meeting the
needs and desires of the community with a wide selection of high
quality merchandise and dependable services.
I can't say enough about the staff and merchandise at the Red Bluff Gold
Exchange. The knowledge of all staff is vast, they are helpful, courteous,
service oriented, and creative. Their merchandise is high quality and unique;
you can find the perfect item for any occasion. The owner is dedicated to
this small town and works with service organizations throughout the
community - what a great role model! Everything about this business is
AWESOME!!! This is my "go to" store for sure!! Thank you to everyone who is
part of this business - you shine!-Lynette M.


"This place has been a great addition to downtown Red Bluff for years. Pawn
shops may be a tough business but Jessie adds a great deal of integrity in her
work. And be sure to check out her fantastic metaphysical jewelry shop next
door, Angels Among Us! - Rob. D
*Physical Address: 413 Walnut Street, Red Bluff,
CA 96080 *Phone: 530-528-8000
Monday-Friday 10-6 & Saturday 10 am - 4 pm