MUSIC SELECTION
Our musical department is growing and expanding as
we've become the only music store in Tehama County.
Heading up our music department is Dan Massie with
over 35 years in the
music industry and
the former owner of
Sky River Music for
over 16 years. With
his knowledge and
experience Dan can
answer your musical
questions and give expert advice on your purchases. With
our great source of used instruments and now with
access to new pro-sound equipment we are able to supply
all your musical
needs, new and
used. Dan also does
stringed instruments
repair and setup in
the store
Whether you're
looking for your first instrument or upgrading your
current instrument, the Gold Exchange makes an
excellent choice for your musical needs. We can often
match or beat internet prices, so if you like to shop local
we are here to serve you as Red Bluff's music store.
Red Bluff Gold Exchange
Address: 413 Walnut Street, Red Bluff, CA 96080
Phone: 530-528-8000
(MAP)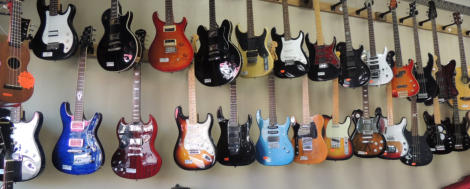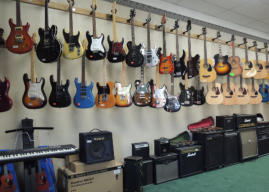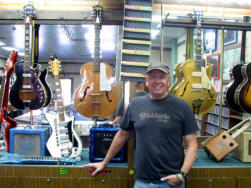 ACOUSTIC & ELECTRIC GUITARS
UKULELE'S, MANDOLINS & VIOLINS
KEYBOARDS
BASS, KEYBOARD & GUITAR AMPS
PRO-AUDIO SOUND & LIGHTS
GUITAR TUNERS & FX PEDALS
CABLES & STRINGS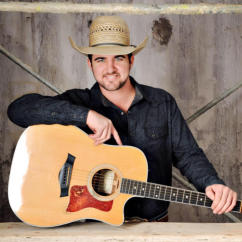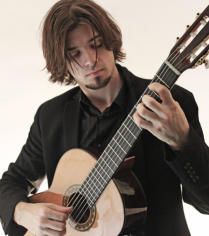 GUITAR LESSONS WITH
CHAD BUSHNELL & SAGE MITCHELL
Call the Gold Exchange to make an appointment for
a weekly lesson from these highly skilled
professionals.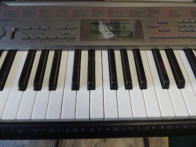 Local country music artist, Chad Bushnell
Chad has been performing since the age of 5! As a
singer/songwriter, he is pursuing a career as a
professional country music singer. Chad was a top 3
finalist in the American Country Star contest and won
the Horizon award.
Guitar teacher/performer, Sage Mitchell
Private guitar lessons from a classically trained guitar
performer. Award winning guitarist of the 2016
Concerto Competition at Shasta College. AA Degree
in Music, teaching all skill levels of classical, rock,
blues, jazz & country. A very patient and attentive
teacher putting extra time in preparing a student's
personal lessons.